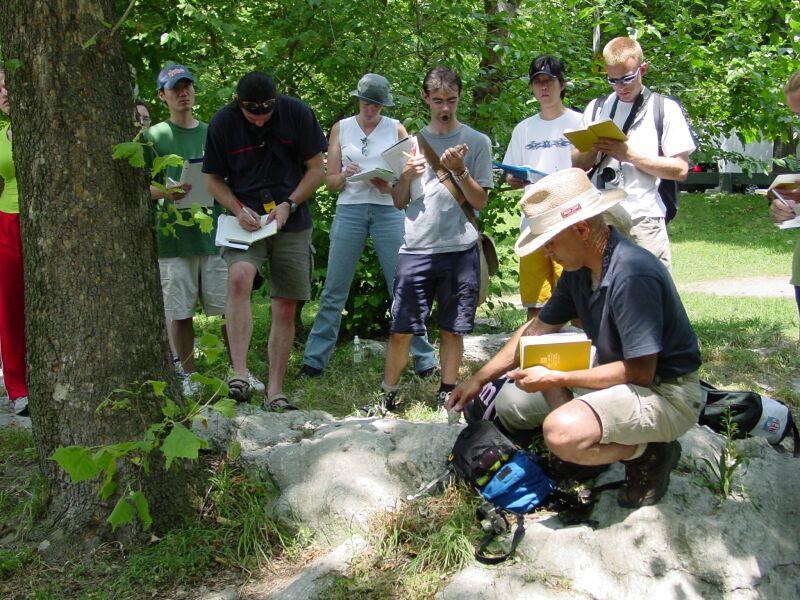 Isham Park, Manhattan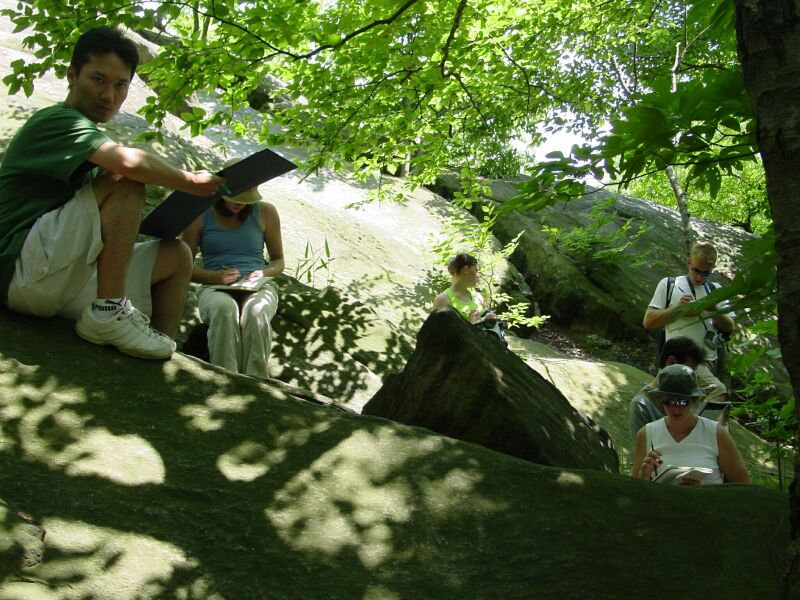 Van Cortlandt Park, the Bronx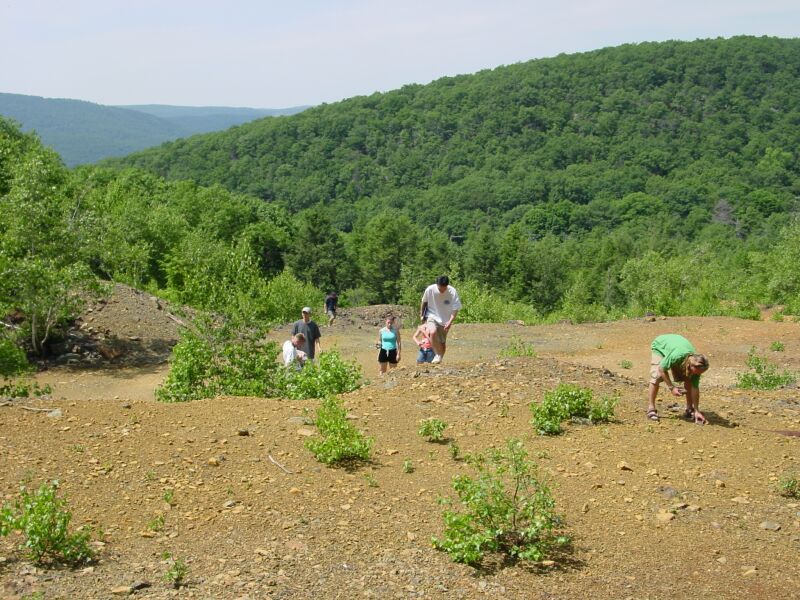 Old iron mine near Bear Mountain Bridge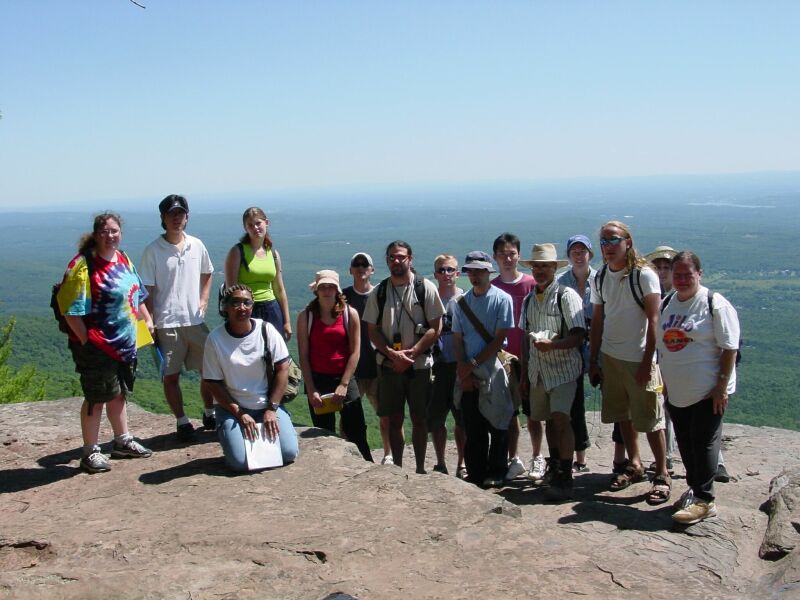 Escarpment Trail, North-South Lake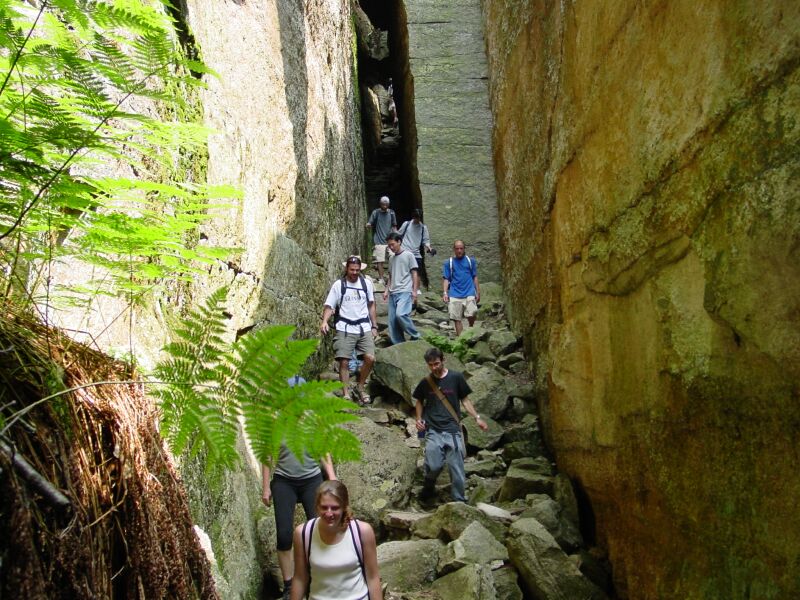 Ice Caves at Sam's Point near Ellenville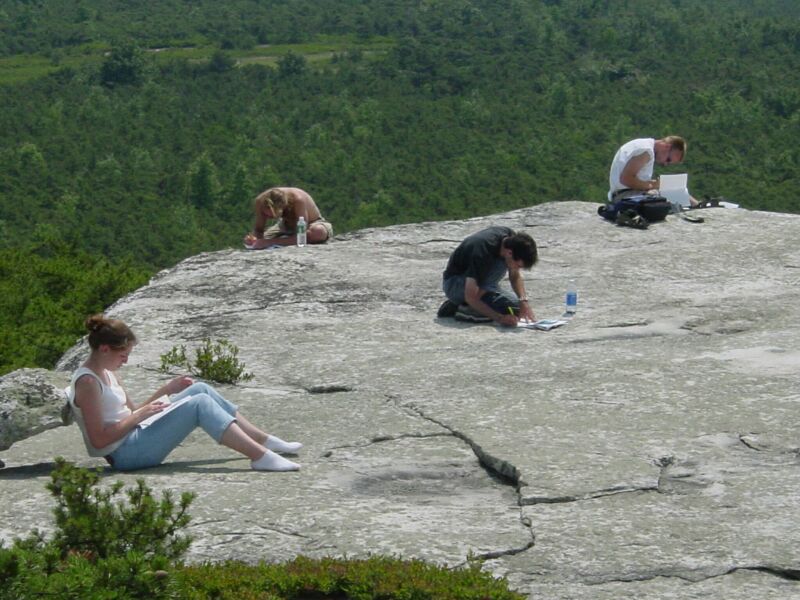 High Point, Shawangunk Ridge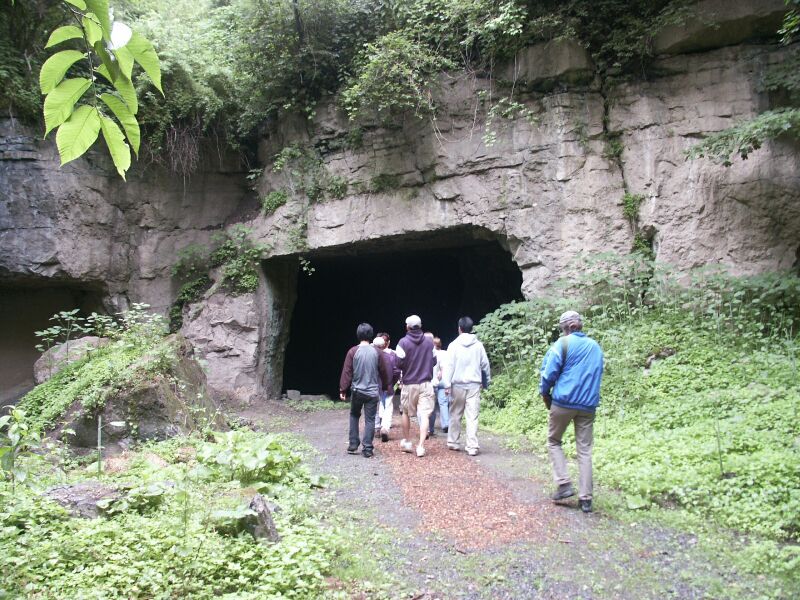 Widow Jane Mine, Rosendale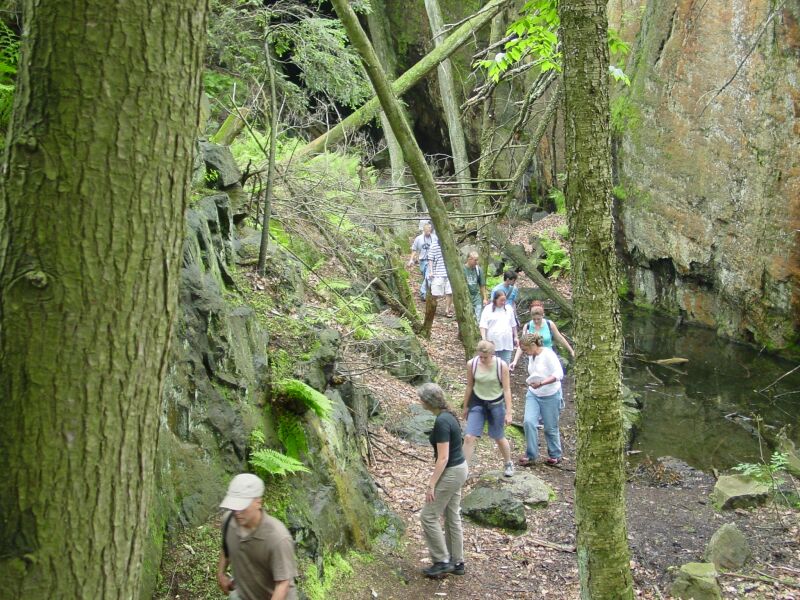 Old iron mine, Harriman State Park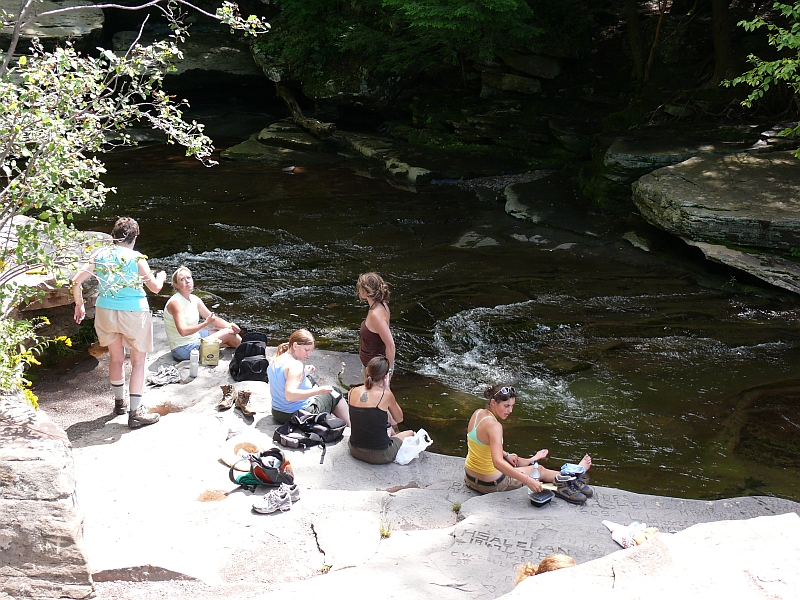 Kaaterskill Falls, North-South Lake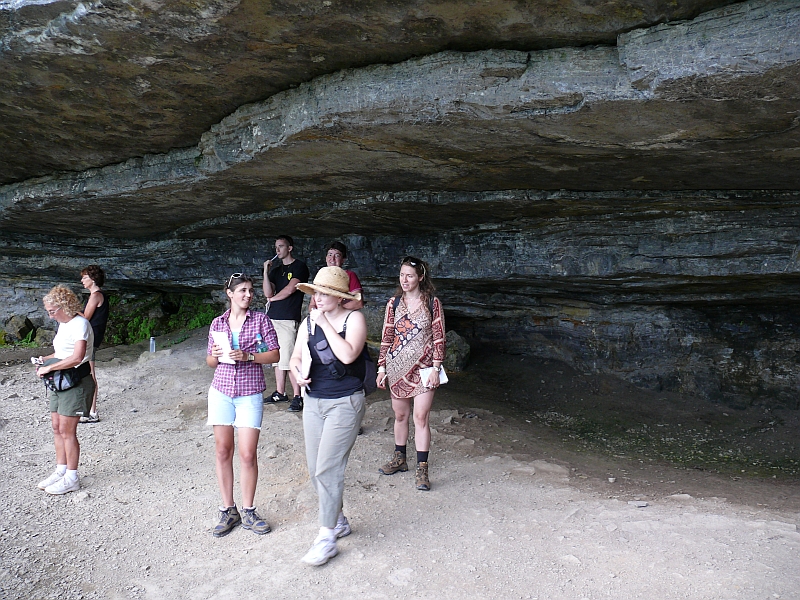 Indian Ladder Trail, Thacher State Park
---
ESC-220 GEOLOGY OF THE HUDSON VALLEY
---
Geology of the Hudson Valley [ESC-220-20] will introduce you to the geological evolution of the Hudson Valley of New York State by intensive field study of selected rock outcrops between New York City and the Adirondacks. This course has no prerequisites, other than a genuine interest in learning, and is designed for any UCCC students or community members interested in knowing more about the geology of our local area. Be advised that this course is taught entirely in the field, rain or shine, and will require moderately-strenuous hiking at times.
Course Structure
The class will meet for 8 days (May 20 - May 24 & May 28 - May 30) from 8:30 am to 5:30 pm. The course will be conducted entirely in the field at various locations as outlined below - show up for the first day of class on time and prepared to be outside all day! We will not waste time sitting around the classroom waiting for people who arrive late! Dress appropriately, bring a notebook, and pack a lunch.
Required Materials
I have written a book on the geology of the Hudson Valley based on this course:
You will also need a field notebook and pens or pencils for taking notes. The following is recommended but not required:

You will also need equipment for spending the day in the field hiking. See the Course Outline below for details.
Suggested Readings
The following books may also be purchased or obtained from a library if you're interested in learning more.
Grading
Students will be graded on their participation and the quality of their field notebooks as assessed by daily quizzes and a final exam on the last day of class. Attendance is mandatory – there are no makeup trips or quizzes. The students will be able to consult their own field notebooks during the quizzes and final exam. In other words, if you take good notes, and show up every day, you'll do very well in this class!
Course Outline
Monday, May 20 - Trip to Bear Mountain and the Hudson Highlands region where we'll discuss the overall geology and geological evolution of the Hudson Valley and examine 1.2 billion-year-old igneous and metamorphic rocks of the Grenville Orogeny – some of the oldest rocks in NY State.
Tuesday, May 21 - Trip to Westchester County and the northern Bronx where we'll examine some of the metamorphic rocks which underlie the City of New York. We'll also examine the Palisades Sill, a structure formed during the breakup of the supercontinent of Pangea some 200 million years ago.
Wednesday, May 22 - Trip to the Trapps area of the Shawangunks and from there to the Mid-Hudson Bridge, where we'll examine rocks formed in a deep basin during successive submarine landslides. We'll then move east toward the Connecticut border where we'll examine a classic sequence of metamorphic rocks developed during the formation of the Appalachian mountains.
Thursday, May 23 - Trip to examine highly-deformed outcrops along Route 23 in Catskill developed during the formation of the Appalachian mountains. This is a classic field trip locality for colleges and universities throughout the northeast. We may also visit a limestone quarry in the area from which we can collect Devonian marine invertebrate fossils.
Friday, May 24 - Trip to Thacher State Park in Albany where we'll examine a classic section of Devonian Period rocks first described by geologists in the mid-1800s. We'll also stop at the New York State Museum in Albany to examine the New York State geology displays.
Memorial Day Weekend: Saturday, May 25 - Monday, May 27 - No class.
Tuesday, May 28 - Trip to visit a number of local outcrops from Accord, High Falls, Rosendale, and Kingston. Represented in these outcrops are a number of different sedimentary rock types of differing ages and environments of deposition. We will also visit mines and quarries from the large natural cement industry which existed in this area during the 1800's.
Wednesday, May 29 - Trip to North Lake State Park where we'll discuss the formation of the Catskill Mountains and examine the sandstones and shales comprising them. We'll also see evidence for the existence of a mile-thick sheet of glacial ice which covered the Hudson Valley 18,000 years ago.
Thursday, May 30 - Trip to Sam's Point in Ellenville where we'll examine glacial features developed during the Pleistocene Epoch ice ages. The Final Exam for the course will be held in the field at High Point - a location in the heart of the Shawangunks - after lunch.
This is a tentative schedule and may be rearranged based upon availability of locations and weather considerations.
Transportation
College vans will be used to transport everyone from the Ulster Campus to the field trip localities every day. It would be generally impractical to have people use their own vehicles since we will be visiting localities with very limited parking (e.g. roadside outcrops) or where high clearance is required (e.g. quarries). You must arrive on time every day or you will be left behind and receive a zero for that day!
Restrictions
While I would not consider the hiking and rock scrambling involved in this course to be overly strenuous, it would be difficult if not impossible for people with certain types of physical disabilities prohibiting free movement over irregular terrain - that includes people who may be overweight and out of shape. It should be clear that this course will be held in the field, rain or shine, for the entire day and will involve hiking in the woods and up and down steep hills. Speak to the instructor if you have any questions or concerns about this aspect of the course.
Justification
The desire to teach this course is born out of a strongly-held belief that you cannot adequately learn geology out of a textbook, only by examining outcrops in the field. We are fortunate in that east-central New York State is home to a wide variety of interesting geological outcrops from many different periods of Earth history. You will learn a lot of geology in these 8 days (and see some really neat stuff).
Additional Information
Space is limited, so if this course interests you register as soon as possible. Registering for this course will require the permission of the instructor, Professor Steven Schimmrich. Contact Professor Steven Schimmrich, (845-687-7683; ) for additional information about this course, to obtain permission to register, and what you will need before the first day of class.
Click here to read the course outline